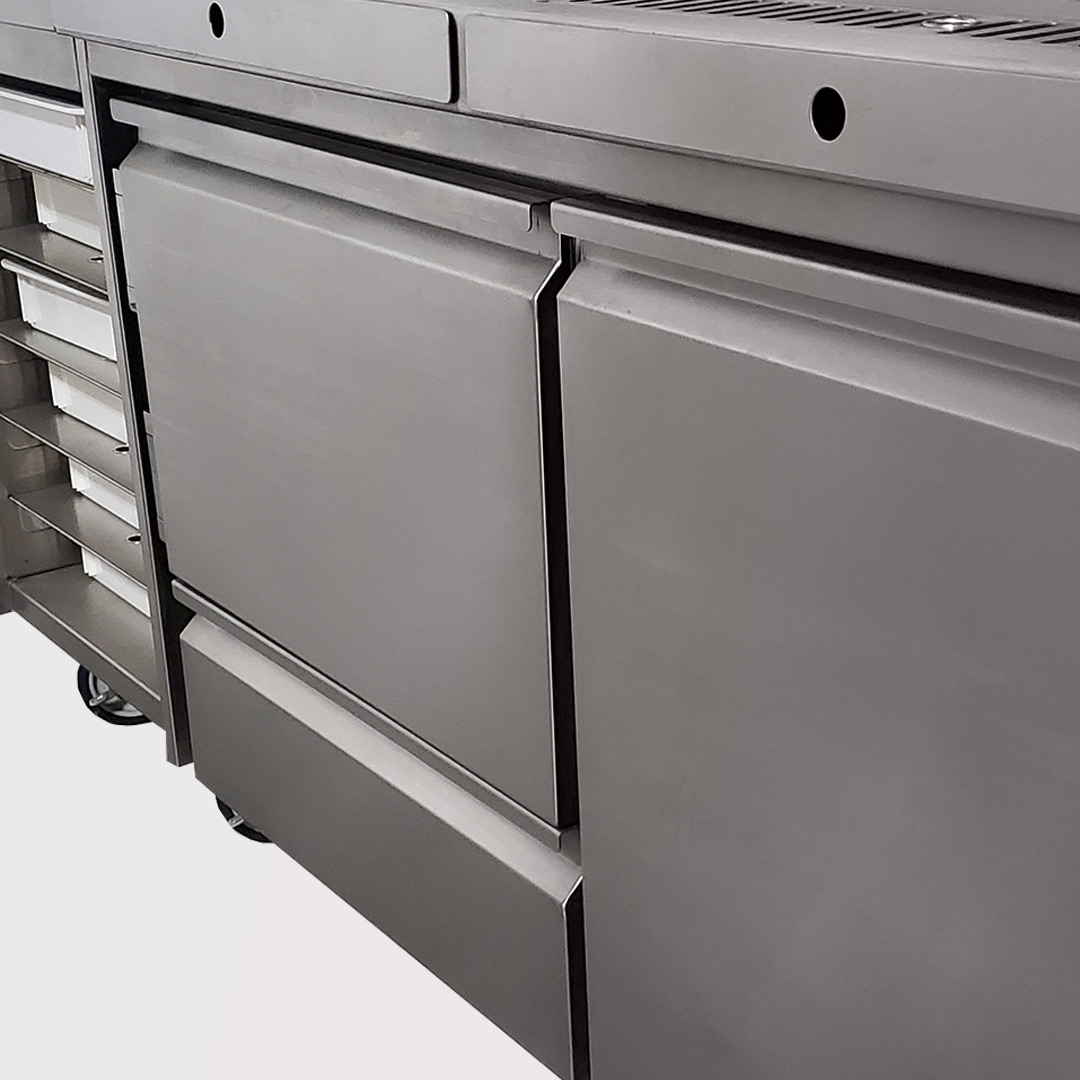 Stainless Freezer Base
Custom designed stainless steel freezer supplied with two full extension drawers to provide easy access to product. Provides a sturdy base to place the Lightfry and reduces the labor required to ferry product back and forth from remote freezer space.
300 series stainless steel freezer with two drawers sized to fit standard full size pans.
SKU: LFLBFD8230S