Products & Accessories
Team LightFry have developed a group of products and accessories designed to provide the ultimate experience while air frying. From the start up kit to the optional vent less exhaust hood we strive to provide the best in class.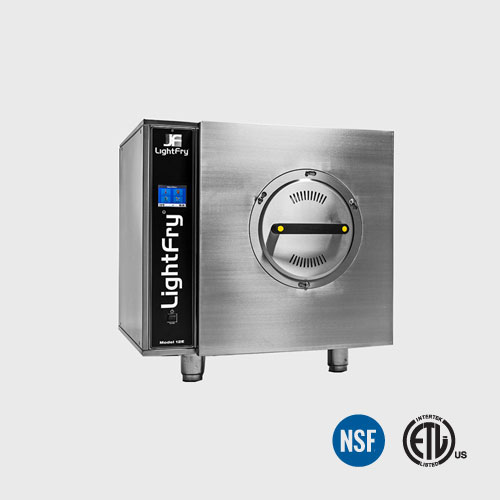 LightFry counter top commercial air fryer
The LightFry commercial air fry oven has been designed to produce up to five pounds of product at a time. Using no oil the LightFry will enhance our environment, produce healthier food and provide a safer work environment for your employees.
LightFry Model LF12U-4 
LightFry Model LF12U-5